To be in your true power is to live authentically as yourself in every moment – shedding the masks, facing your fears and freeing yourself from past conditioning.

How is this achieved? Through discovering and loving your shadows – the parts of yourself you beat-up on, suppress, avoid and judge – that remain lurking in your unconscious and cause continual suffering in life. Working with unconscious shadows is essential to any person who takes their spiritual journey seriously and who wishes to become the conscious creator and authority of their own life.
During this course, Chantelle will guide you through Shadow Work to access your deepest vulnerability and humanness; from reflecting on states of victim-hood, exploring the different 'voices' that live inside your psyche, seeing where you control your life rather than live your life, shedding those masks you hide behind, and getting real with where you project/make others responsible for your own suffering and therefore happiness.
By doing so you will learn how to access the most valuable jewel of deep transformation that resides within the darkest of energies within your own being.
By the end of these 8 weeks, you will learn to integrate your shadows into power so that instead of your unconscious leading your life, you become the conscious creator of the life you have always wanted to live.
Wait, can men do this course?
YES they can! While the language used within this course describes a Women's journey into the Shadows, it is equally applicable for Men who are looking to expand their feminine power and presence! So, women, your partner can do this journey with you!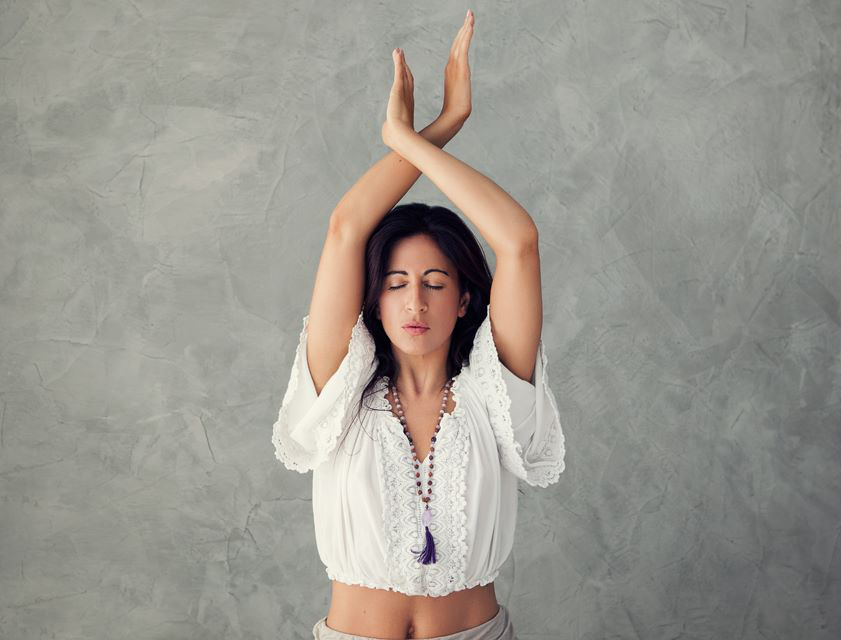 You'll receive:

Studio-Video Teachings with Chantelle Raven


This high-quality video footage is engaging and full of insightful Tantric wisdom and theory. This foundational understanding of each week's content is necessary for the transformation process to begin. You can access the content any time and at your own pace – in the comfort of your own home.

Powerful Guided Audio Practices & Somatic Meditations


Each module is supported by deep Embodiment Practices. Be guided through transformational tools that allow the teachings to be received far beyond the mind. By integrating the content at a body-based level, lasting change takes place as your nervous system re-calibrates.

All-Encompassing Course Manual with Teachings, Embodiment Practices & Weekly Homework


Not only do you get video footage and audio practices, you ALSO receive a comprehensive manual with each week's teachings eloquently detailed, weekly homework and step-by-step practices to keep you on track and inspired.

Bonus Live Footage of Chantelle's Discourse From Workshops


Experience Chantelle in her element, with live teachings from her incredible in-person events. This bonus footage will add to your understanding and offer the best snippets from her juiced-up workshop environments.

Life-Time Access to the Online Course Material


That's right! This course is yours to keep for a lifetime! As we move through different cycles/stages in life it is extremely powerful to re-access this content when you need it the most. The teachings and practices are there for you at any time to deepen your spiritual journey, move through challenges, continue the expansion process, and to refresh and reset… all in the comfort of your own home.

Access to a Closed Online Support Group


We would love to welcome to our Online Course Community! Here you will be supported through the course material with like-minded individuals on the same journey. You can share your experience, ask questions, connect with others and experience the support and deep growth that happens when we come together.
Disclaimer: the content of this course contains coarse language and sexual themes which is only used to exemplify the teachings.